Playful Museums Festival 2023
March 21, 2023
A group of local museums are joining forces to host the Playful Museums Festival in February 2023. The festival is designed to provide early years programming for children under 5, with a focus on story telling, child development through play, and opening up local museums to new audiences.
---
Local Museums Come Together for Playful Museums Festival 2023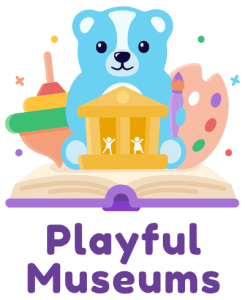 The Playful Museums include:
Each museum will offer a variety of interactives and activities, such as storytelling sessions, hands-on play areas, and art workshops. The festival is designed to give young children the opportunity to explore and learn in a fun and engaging way, while also introducing them to the world of museums.
We are excited to be able to continue to offer this unique festival with Museums In Northern Ireland. The Playful Museums Festival is a wonderful opportunity for families to bond and learn together in museums, and we believe it will be a valuable addition to the local areas involved.

Beth Frazer
The festival will take place on various dates across the month of February and further details can be found at facebook.com/NIMuseums/