Understanding Environmental Data for Museums
In Person Training
Event Time(s):
10am – 1pm
Event type:
In Person Training
Event Venue:
Irish Linen Centre and Lisburn Museum
This training is aimed at museums and individuals who undertake monitoring of temperature and relative humidity but want to get more from their environmental data.
It sets a good foundation to understand how the museum environment works and is an opportunity to develop a more in-depth appreciation of what the data can tell us.
---
Training Overview
Participants will learn how to interpret trends so that they can understand issues with environmental monitoring and control and can better modify the environment for the collections. The session will provide an opportunity for looking at individual participant data and will assist with the interpretation of their data as well as discussing the issues for environmental control.
By the end of the course individuals will;
Understand why environmental data is useful.
Understand temperature and relative humidity and how they are related.
Understand types of monitoring and their possibilities and limitations.
Understand how to interpret data, how to recognise trends and understand what this means for collections.
Added content for participants;
This session now includes a behind the scenes discussion with Dr Ciaran Toal, Keeper of Collections at Lisburn Museum, who will talk about their upcoming touring exhibition, 'Egyptian hieroglyphs: unlock the mystery'.
Who is the session suitable for?
This course can be taken as a stand-alone course but is best taken as in combination with the course Environmental Control for Museums which explores in more detail different ways in which the internal environment can be controlled with an emphasis on sustainability.
Trainer
Siobhan Stevenson of Legacy Conservation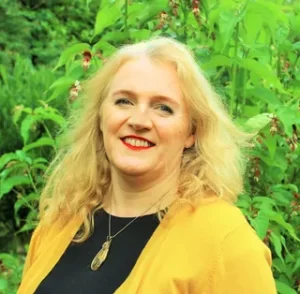 How to Book & Refund Policy
Bookings can be made via Eventbrite. If this is not possible, please contact the NI Museums Council at catherine.doran@nimc.co.uk to request a booking form and provide a Purchase Order number once your place is confirmed.
Please note that costs are inclusive of the Eventbrite booking fee. By default, Eventbrite do not provide refunds on fees. This means that the attendee will receive a refund for the amount they paid minus the Eventbrite fees.