Evaluation & Monitoring Frameworks
Online Training
Event date:
September 12, 2023
Event Time(s):
9:30am – 12:30pm
Event type:
Online Training
Ticket cost:
Free for NIMC and IMA members only
This free introductory 2.5-hour session is designed to show that evaluation and monitoring isn't boring! It will introduce the basics of monitoring and evaluation in the cultural sector so that participants leave feeling invigorated about this area of work.
---
Training Overview
This training session is delivered with the Irish Museums Association (IMA) through a partnership aimed at strengthening the sectors skills in evaluation.
On completion of the workshop, it is aimed that
Participants will:
Understand the difference between monitoring, evaluation and research (demystifying the jargon that often surrounds this topic)
Understand the importance of an evaluation framework and the various options available to produce one
Reflect on the principles of evaluation
Consider the impact of Covid-19 on evaluation planning and delivery
Increase your knowledge of quantitative and qualitative methodologies to explore further
Be inspired by how cultural organisations use data they collect for strategic planning
Be mindful of ethical considerations when undertaking evaluation work
Leave with links to further resources, tools and tips for further research in this area.
Who is this training for:
The session is designed for those with no or little experience of evaluation, or those who'd like a refresher.
This training session can be attended as a stand alone event or as a precursor to the 'Introduction to developing an Impact Evaluation Plan' session hosted by NIMC on the 28th September 2023.
About the Trainer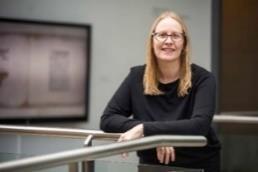 This training will be delivered by Marge Ainsley. Marge is a well-respected cultural consultant with specialist expertise in research and evaluation. A Member of the Market Research Society, she was previously voted one of the 50 best freelancers in the UK by marketing magazine, The Drum.
Since launching her consultancy in 2008, she's worked with a range of libraries, museums and archives across the UK and internationally on a range of projects which seek to evidence insight and impact. These have ranged from evaluation of major grants programmes (often funded by Arts Council England or NHLF) through to delivering training and facilitation in monitoring, evaluation and research for organisations with limited in-house expertise.
How to Book & Refund Policy
IMA Members can attend at no cost by registering though their account (or in the case of an Institutional Member, through a nominated contact's account).
NIMC members, please contact catherine.doran@nimc.co.uk at the NI Museums Council to request the discount code and apply this under 'General registration'.