Applying to Funders
Online Training
Event date:
October 17, 2023
Event Time(s):
9:30am – 1:30pm
Event type:
Online Training
Maximise your chances of success and improve your approaches to developing a well-honed application.
---
There is an estimated £6.5 billion given away in annual grants by charitable foundations; the top 300 trusts give out £2.9 billion alone. For most organisations, trust fundraising accounts for around 15% of voluntary income.
This course will help you to maximise your chances of success by enabling you to improve your approaches and be able to develop a well-honed application.
It is aimed at people who are already familiar with trust fundraising and who have been making approaches to grant-making trusts and foundations including the National Lottery Heritage Fund and Arts Council for Northern Ireland grants.
It is designed to help you understand how to make your application stand out from the crowd by:
   discovering what trusts are looking for in a good application
   improving your ability to read between the lines of trust guidelines
   learning to answer questions knowing why trusts are asking these
   feeling more confident about using powerful language to create impact and keep your reader reading!
By the end of the course individuals will gain;
   Understanding funders' guidelines and what they are looking for in a good application
   The use of language and images to create a powerful case
   Interpretation of key internal information to enhance an application
   Guidance on format and presentation
   Critique a trust application
   Receive feedback on an application
   Lots of hints and tips
Trainer
Caroline Taylor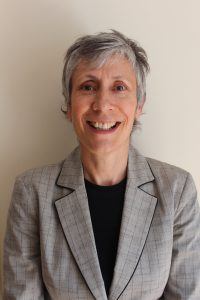 How to Book & Refund Policy
Bookings can be made via Eventbrite. If this is not possible, please contact the NI Museums Council at catherine.doran@nimc.co.uk to request a booking form and provide a Purchase Order number .
NI Museums Council does not offer refunds on cancellations made within two weeks week of the course date, however the place can be transferred to another person within your organization or who is also a member.
Eventbrite cancellations made over two weeks before the event will be refunded minus the Eventbrite booking fee. Please note that costs are inclusive of the Eventbrite booking fee. By default, Eventbrite do not provide refunds on fees. This means that the attendee will receive a refund for the amount they paid minus the Eventbrite fees.
Cancellations two weeks before the event on bookings made via NIMC Booking form will be refunded minus a 10% admin fee.