An Introduction to Spectrum
Online Training
Event Time(s):
10am – 12pm
Event type:
Online Training
Suitable for those new to the Spectrum collections management standard or in need of a refresher, this online session will offer a bitesize introduction. We will discuss how a Spectrum procedure works, how Spectrum might be applied within your own organisation and briefly introduce the primary procedures for Accreditation.
---
Training Overview
The session will give an overview of the Spectrum 5.1 primary procedures and update attendees about the recent general changes to Spectrum, including changes to language.
We will also discuss policy development, and the difference and relationship between policies, procedures and plans.
There will be opportunities to ask questions during the session, as well as share ideas with other attendees so please ensure you have a working microphone so you can participate fully.
By the end of the session, delegates will:
Understand what the Spectrum standard is, and how it might be applied within their museum.
Understand the role of the Spectrum standard in relation to museum Accreditation.
Understand recent changes to Spectrum.
Understand the role of policy and where to find information to develop policies.
Know where to find more information and guidance.
Before the session:
Read the introduction to Spectrum
Think about how you do things in your museum, referring to your in-house procedural manual if you have access to it. You might also find it useful to have it with you to refer to during the session.
Who is the session suitable for?
Trustees, managers, beginners, volunteers.
Trainer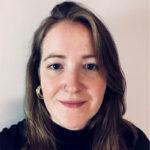 Sarah Brown, Deputy Director of Collection Trust
How to Book & Refund Policy
Bookings can be made via Eventbrite. If this is not possible, please contact the NI Museums Council at catherine.doran@nimc.co.uk to request a booking form and provide a Purchase Order number once your place is confirmed.
Please note that costs are inclusive of the Eventbrite booking fee. By default, Eventbrite do not provide refunds on fees. This means that the attendee will receive a refund for the amount they paid minus the Eventbrite fees.